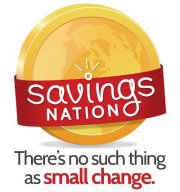 If you follow me on BargainBriana.com, you know that I have partnered with Savings.com to teach Savings Nation classes. These classes seemed to be a natural fit for the coupon workshops I was already teaching around Central Indiana. I also get to work with some of my favorite bloggers as partners and a company I already had established a relationship with.
The grocery workshop presentation is a very professional slideshow with beautiful images and images. It was something I had been wanting to do with my current slideshow but had not had the time.  Plus, we get these really awesome workbooks to give to people who attend the classes.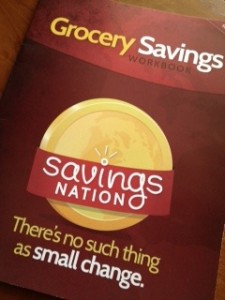 The whole idea of Savings Nations is for me to help people save money – whether it is 50% or more on their grocery bill or just a few dollars here and there. Even those few dollars can add up to significant savings when you look at the big picture.  The classes give practical tips on couponing, meal planning, and general strategic store shopping to help a wide range of people save on their groceries.
There are so many ways to save and I hope to expand the workshop offerings I'm presenting to other topics too such as holiday shopping, Black Friday Strategic shopping, drug store secrets, and more!
Learn more by following the #SavingsNation hashtag, visit my workshop page, or send me an email. I have several different types of sponsorship opportunities for these classes, which can reach 10 – over a 100 people per class and also offer private "Lunch & Learn" educational opportunities for your business or organization.